About Other Historic U.S. Coinage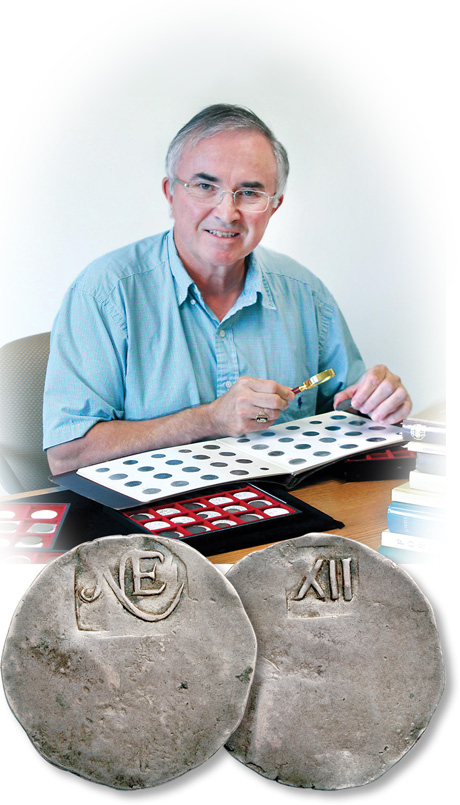 This rare 1652 New England Shilling was part of David Sundman's recently-sold Massachusetts Bay Colony silver coin collection.
Before establishment of the U.S. Mint, a variety of foreign coins circulated in the American colonies, and both the colonies and private concerns issued numerous coins and tokens. After the Declaration of Independence in 1776, several of the new states issued their own coinage. Most of these colonial and state issues are scarce and in great demand among specialized collectors today.
In addition to denominations still produced today, the U.S. Mint issued coins of other face values in the past that have not endured. Among the first U.S. coins were silver half dimes with face value of 5¢. These were replaced by "nickels" when the cost of silver rose above five cents. Short-lived 2¢ pieces were struck in bronze to help make change during a Civil War-era coin shortage, and 3¢ pieces were issued first in silver and then in nickel during the same general period. The U.S. Mint issued 20¢ pieces briefly from 1876-1878, but they were unpopular for being too similar in design and size to the quarter and were easily confused.
During various time frames from 1795-1933, the U.S. Mint issued gold coins in denominations of $1, $2.50, $3, $5, $10 and $20 for circulation (a small number of pattern $4 gold coins were also struck). The U.S. Mint has produced commemorative gold coins in several face values, and gold bullion coins of various denominations have been struck at the U.S. Mint since 1986.
Early American Coinage
Tokens & Medals
U.S. Type Sets
Double Eagles