Pay for my Approval Selection
Thank you for being a part of our Coins-on-Approval Service! This form can be used only for FULL PAYMENT (purchase of an entire selection). Simply locate your customer and invoice numbers and enter them into the boxes below. If you had previously made a partial payment or plan to make a partial payment on this invoice, please call or mail in your payment with the items you wish to return.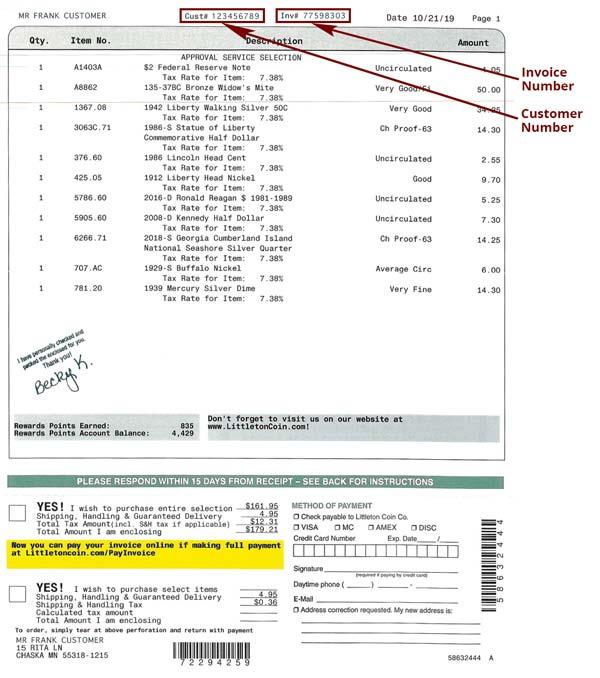 Littleton's 45-Day Money Back Guarantee of Satisfaction
You must be completely satisfied with every purchase you make from Littleton. If not, simply return it within 45 days in unaltered condition for a prompt exchange or refund, whichever you prefer.