Thinking about selling your coins?
Are you looking to sell your U.S. coin collection? Perhaps you've inherited a collection, and would like to know its worth. Or maybe you've put a lot of time and money into building your collection – you'll want to make sure it ends up in good hands.
You've come to the right place! Put more than 100 years of Littleton Coin Company buying experience to work for you, with our expert coin buying team.
Why Choose Littleton:
We've been buying collections nationwide, just like yours – for more than 75 years.
We spend more than $50 Million every year buying U.S. coins and paper money.
Our hundreds of thousands of customers are collecting more actively than ever before. We need your collection!
Free Shipping & Free Insurance for qualified collections (with no obligation to sell).
If it's appropriate, we'll travel to you!

Why Sell Now?
Today's collectible coin and paper money market is hotter than ever!
Gold and silver prices have been on the rise, and collector interest is up significantly due to the pandemic.
Don't wait – get started now, and get top dollar for your collection!

What We Buy
U.S. collectible coins and paper money issued prior to 1964
U.S. Mint and Proof Sets – even the recent releases
Gold and Silver Bullion from the U.S. and leading world Mints – including recent issues
Individual coins to complete collections valued from $100 to $1 Million or more!
"Littleton is a very trustworthy company, they were fair in their evaluation of my coin collection and sent a check quickly!"  – Kathy, Macomb, IL
"Littleton quickly and efficiently provided an offer for my collection and paid me a fair price. Would happily suggest them to anyone trying to sell a collection."  – Tom, TX
"Littleton Coin Company was pleasant to deal with, and made it easy to dispose of our collection. The people we spoke with online and on the phone were friendly and professional. They send a check quickly."  – Diane, MA
"Thank you all for your help, advice and assistance. The whole team did a terrific job in setting up the appointment, meeting with me, bringing my coins into the building to be examined and evaluated. Then an offer which was very fair and I was happy to accept."  – James, NH
"Your company was a pleasure to deal with. Heather explained the process clearly and followed up on everything as promised. I got a quick offer and a check made out to me within 24 hours after I sent in the bill of sale. What more can I ask for? Thanks"  – Dale, VT
"Our entire experience with Littleton Coin was excellent. Heather and Donna were awesome. From our first call through to a fair offer on our collection. Everyone was professional, sincere, competent and caring. Bravo!"  – Carol, VT
"Although not a big collection with any undiscovered treasures, I was treated honestly, respectfully and as if it were a major collection!"  – Kerry, MA
"I was very impressed with the speed and professional service. The staff was very helpful and friendly."  – Ken, NH
About our Coin Buying team
Littleton Coin Company is an employee-owned business that has received the New Hampshire Better Business Bureau's Torch Award for Marketplace Ethics.
Built by collectors for collectors, our company is dedicated to providing quality products and friendly service – both cornerstones of the business. Today we are an established leader in the collecting hobby, providing quality coins, bank notes and collector merchandise. As such, we have a continuous need for coins and currency.

Meet our Buyers
It takes skill and experience to look at coins, paper money or other collectibles and determine their full value. Littleton's experts have over 100 years of combined buying experience and can accurately assess your holdings.
---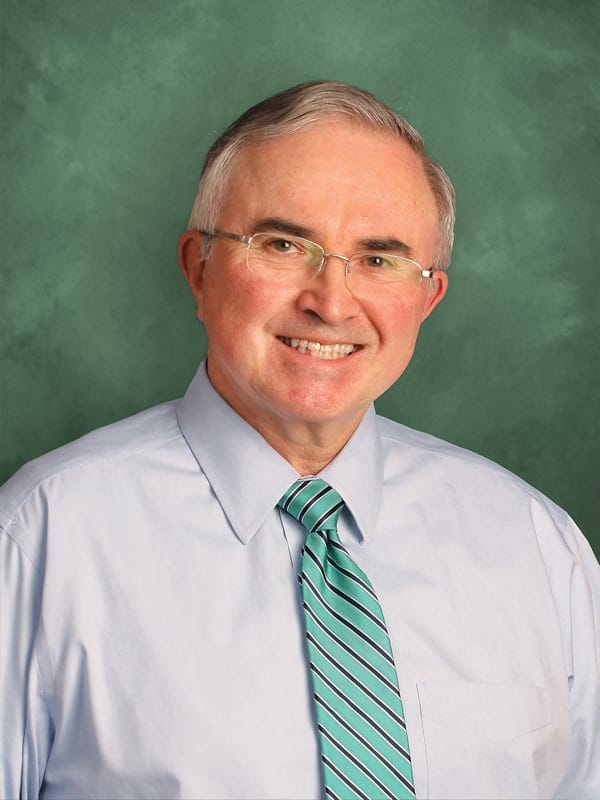 David Sundman
Chairman, Numismatist
David Sundman, company president and son of founders, Maynard and Fannie Sundman, grew up in the collecting business. Since officially joining the company in 1972, he's become an authority on ancient coins and National Bank Notes.
Awards:
Coin World's The Most Influential People In Numismatics, 1960-2020
American Numismatic Association's Dealer of the Year Award
American Numismatic Association's Presidential Award
Glenn Smedley Memorial Award
Medal of Merit
Professional Numismatists Guild's Significant Contribution Award
Professional memberships:
American Numismatic Association
Smithsonian Institution's National Postal Museum – Council of Philatelists
American Numismatic Society (life fellow)
---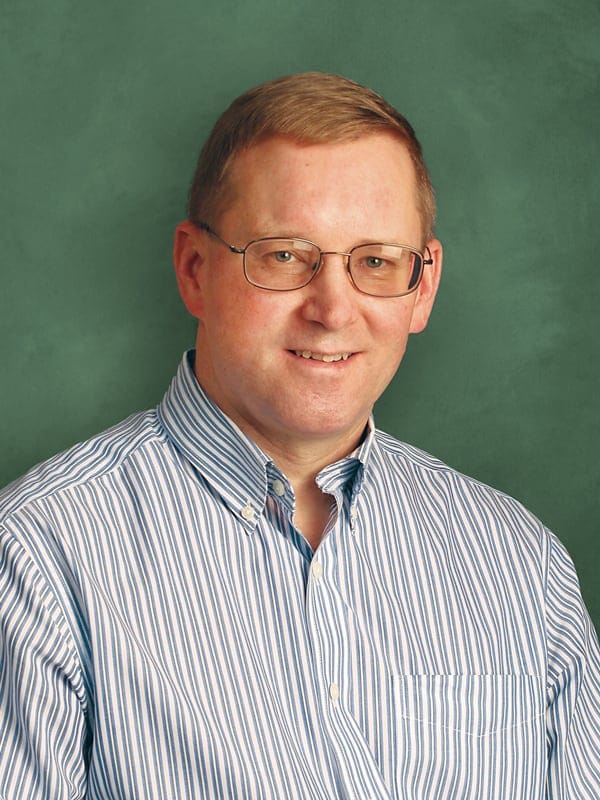 Jim Reardon
Chief Numismatist and Buyer
Jim has served as the company's chief coin buyer since 1993 and coin buyer since 1978. His over 35 years of successful buying experience makes him ideally suited to purchase the rare and high-end coins he locates for collectors. Jim's vast knowledge on all things numismatic has made him Littleton's point person for in-house coin-related questions. ANA member.
---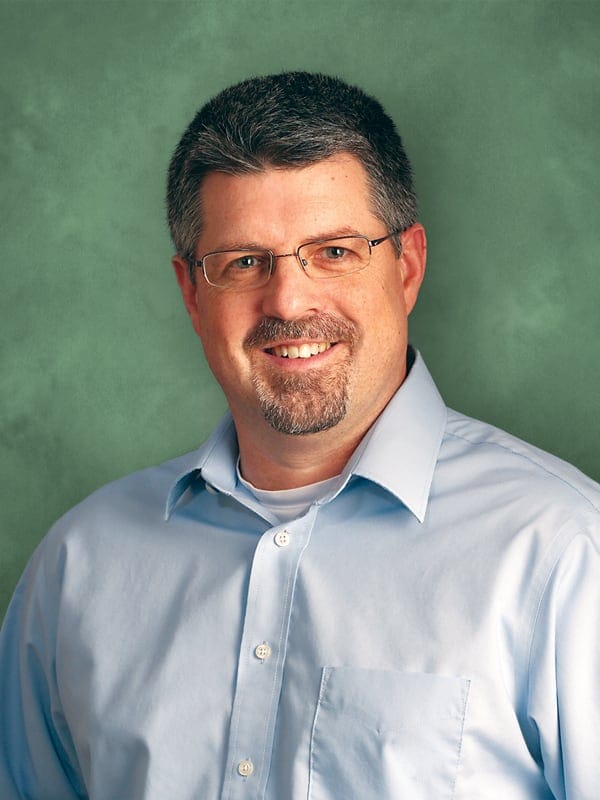 Ken Westover
Senior Paper Money Buyer
Ken has honed his expertise in the paper money field since 1995. This field is one of America's fastest growing collectibles and Ken is the point person for in-house paper money questions. Named the company's primary paper money buyer in late 2003, Ken is also an expert in U.S. coins. ANA member.
---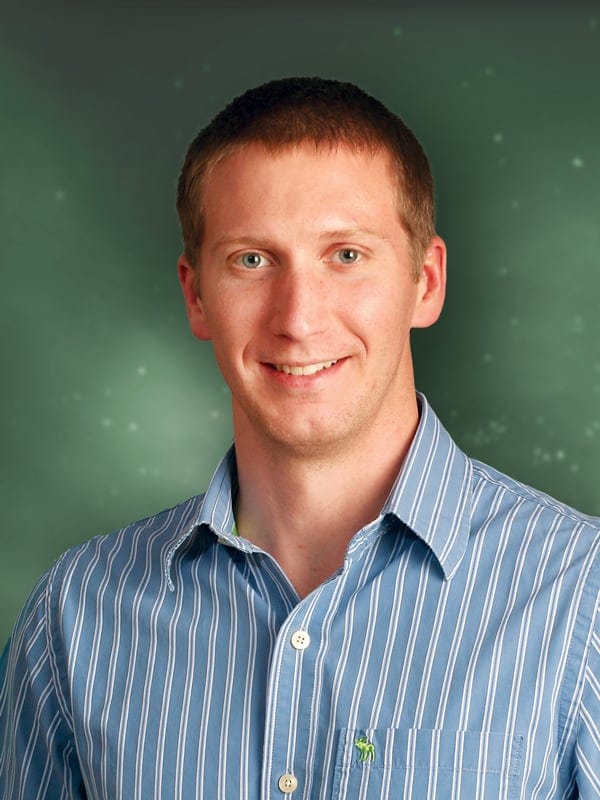 Bill Reardon
Collection Buying Manager
A member of Littleton's coin buying team since 2009, Bill has cultivated relationships with collectors and dealers. He stays constantly in tune with ever-changing coin and bullion prices in the marketplace to ensure collectors receive maximum payment for their coins and currency. Currently, Bill is the wholesale manager. ANA member.
---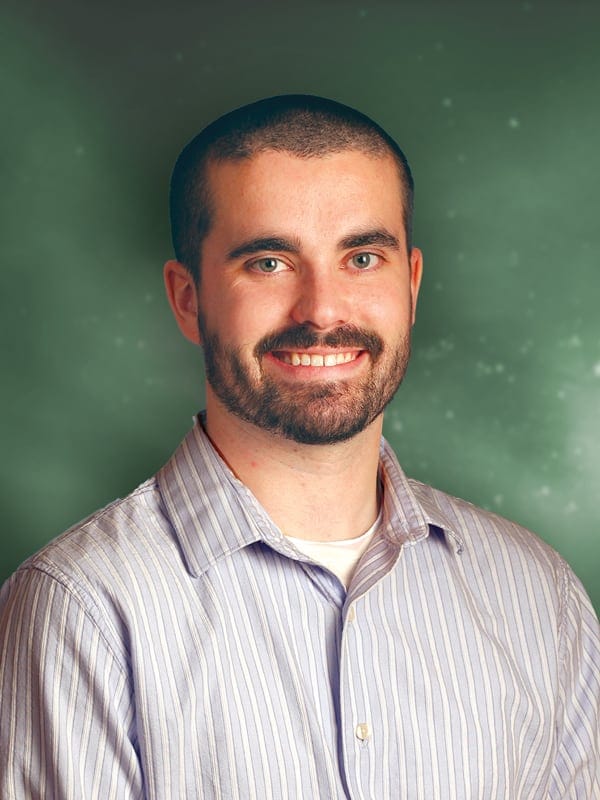 Nate Taylor
Coin Buyer
Nate has been with Littleton Coin Company since 2010. In that time, he has developed exceptional knowledge of U.S. coins and currency, honing his skills at coin shows and dealer shops across the country. He is currently the manager of all inbound collection buying efforts and regularly buys from collectors. ANA member.
---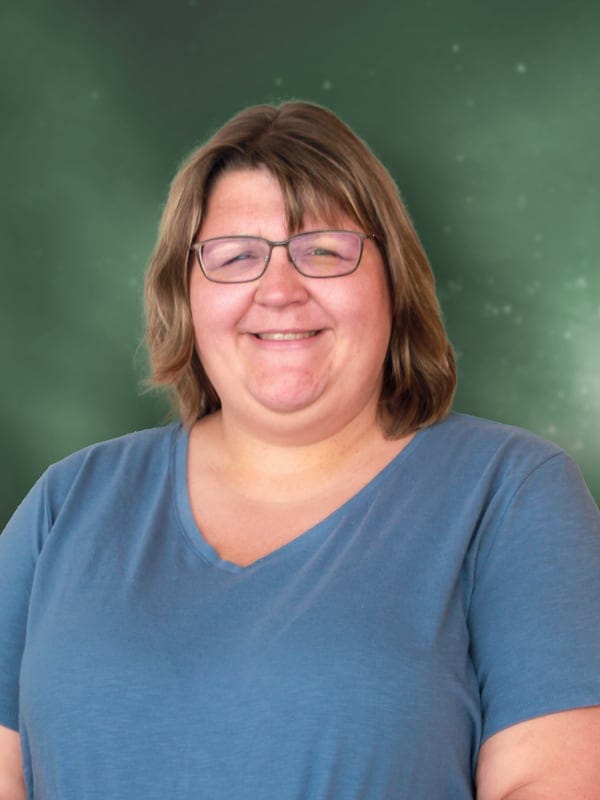 Donna Colby
Buying Liaison
Donna has served as a vital member of our Coin Buying team since she joined the Littleton family in 2004. With over 17 years of experience, she is an expert at evaluating and acquiring coin collections for our customers.
---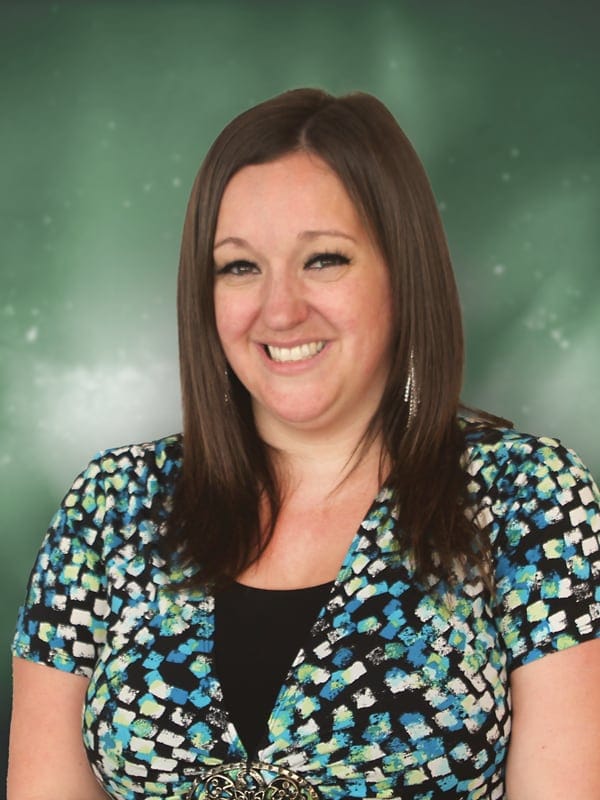 Heather Stevenson
Buying Liaison
Heather joined Littleton in 2004, and served as one of our expert coin graders for 15 years before joining our Coin Buying team. Now, she uses her expertise to help evaluate and acquire collections for our customers.
"My experience with Littleton Coin was exceptional from start to finish. Communication was clear and frequent so I was always aware of the status. The offer to buy my collection was fair and promptly paid. I'd highly recommend doing business with Littleton Coin."  – Sharon, NH
"Though my experience with LCC was in selling a small collection (AA++) I have the feeling I would confidently buy coins from this company. Excellent communications."  – Michael, NY
"Given my positive experience with Littleton Coin Company, I would definitely recommend them. Their staff was always very pleasant to interact with. They followed up, honored their estimates, and upon receipt of their signed bill of sale sent a check for agreed amount in a timely manner. In addition, the prospective seller has the option to accept or reject Littleton's offer and have their coins returned at Littleton's expense."  – Lorraine, TN
"Very easy to do business with. Prompt replies to any questions. Evaluation was quick. Check received in outstanding time. Highly recommend!"  – Patrick, ME
"Very satisfied with your service. Will be sending another list of coins for you to look over."  – Larry, TX
"The coin buying team was very professional and helpful throughout the process. I came to Littleton Coin Company to sell my collection because I believed you would provide an honest and fair appraisal and was not disappointed. Thank you for making the process a real pleasure."  – Robert, MA
"I did my homework on big company coin sellers like Littleton versus small town dealers, pawn shops, etc. I decided Littleton would be my "default" or standard against other buyers and their offers would be judged. After Littleton's offer, it was no contest. I saved so much aggravation and further costs by accepting Littleton's offer. Courteous, clear, and straightforward. With final offer close to estimate based on photos sent in."  – Robert, PA
What we buy
We buy most U.S. coins and currency from 1793 to 1964. We're also interested in all dates of U.S. Mint sets, Proof sets and silver & gold coins. Whether you have single coins of value, Uncirculated rolls, an accumulation or a collection, we would like to speak with you.
Our experts will take the time to accurately assess your holdings and offer you a competitive price. Littleton's professionals are ready to assist you, so call today to discuss your holdings.
U.S. Coins & Currency
Most U.S. coin types: 1793 to 1964
U.S. Gold & Silver Coins
U.S. Certified Coins
Large & Small Size U.S. Paper Money
Bullion
All U.S. Mint bullion products
All Royal Canadian Mint bullion products
South African Krugerrands
Mexican Libertads
Other Gold, Silver & Platinum
Rings, bracelets, earrings
Chains
Pins, charms
Cufflinks, tie clips
Flatware

Frequently Asked Questions
Do you buy Proof and Mint Sets?
Yes. Depending on the year and the contents of the set, some years are better than others and we pay accordingly.
Do you buy Modern U.S. Coins?
Aside from Proof and Mint Sets, and silver and gold coins, at this time we're only interested in pre-1964 coins.
What are my Modern Dollar coins worth?
Eisenhower, Susan B. Anthony, Sacagawea and Presidential dollars are always popular and many people collect them, but at this time we are not buying them.
What are my Silver Dollars worth?
We are interested in purchasing all silver dollars 1794 to present.
The price of silver fluctuates daily and affects your coin's value. Other factors affecting value are the condition or grade, mintage, mint mark and availability. Because many factors make up the grade of a coin (wear, marks, luster and strike, to name a few), our experts need to physically inspect it to accurately assess and determine its value.
What are my Wheat pennies worth?
Wheat back (Wheatie) Lincoln cents of 1909 to 1958 are popular, and depending on the date, can be quite plentiful. But here are some of the Key Dates, which may be more valuable, depending on their condition:
1909-S
1909-S VDB
1911-S
1914-D
1922 Plain (no D)
1922-D
1931-S
1955 Doubled Die
Do you buy collectible currency?
Yes, we're always looking for U.S. paper money (bank notes) dated 1963 and earlier.
Do you buy non-U.S. currency?
My small-size bank note has red ink on it, what does that mean?
Your note is a Legal Tender or "red seal" note. These types of notes were issued from 1928 to 1963, and we're always interested in them (depending on condition).
How do you determine the price for gold or silver?
The most important factor is condition and rarity. Some bullion coins carry a premium over their melt value. Because the price of gold and silver fluctuates daily, the price for common gold and silver coins will be based on current market value.
How do I sell my damaged or unwanted gold, silver or platinum jewelry?
We make it easy for you! We'll sort and weigh your jewelry by purity (karat) and make you an offer based on the current price of gold and silver.
Do I have to pre-sort my collection?
No, we have highly trained staff that will classify the items in your collection and assess them. For a beginner, sorting a collection can be difficult, so we have certified numismatists who will help make the process of sorting stress free for you. However, if you choose to sort your own collection, feel free to contact our experts with your questions.
We make it easy.
Call or email us to discuss your holdings.
Once you have contacted us, and we've expressed interest, we'll send you a postage-paid label and mailing kit, and we'll cover insurance.
After we assess your holdings we will contact you with an offer – usually within a week to 10 days.
Is an appointment required?
An appointment is not required, but to be sure someone is available to assist you, we recommend you call or email us before you arrive. We're open for business Monday through Friday, 8a.m. – 4p.m.
You don't have to visit in person, though – if you've already contacted us, you can easily send us your coins and currency using our postage-paid label and mailing kit.
"This was my first experience selling to Littleton Coin. It was easy fast and I felt very comfortable with the online and mailing process. The staff was friendly and personal. I received my check quickly and look forward to my next experience with Littleton."  – Christine, Los Alamitos, CA
"Fast, easy transaction with a fair "buy" price. A+++"  – Joan, AZ
"I had a very small collection and LCC was able to help me out with that as I am not a collector, and on such a short notice. What a great place! Extra thank you to the young lady who went the extra steps just for me."  – David, NH
"The process from initial contact to receipt of check was almost a non-event. I didn't have to stress out over the process and was very happy with the settlement. Thank you."  – David, NH
"Very professional, timely responses and a pleasure to work with."  – Karl, NH
"The service I received from the staff at Littleton Coin Company was excellent in every way. Everyone on the phone conversations was helpful, knowledgeable and polite. I look forward to more coin business in the future with your kind staff."  – Jim, MD
"The transaction went very well. Littleton Coin Company was fairer in pricing than others. Heather got back to me quickly and was very professional in the process. I trust Littleton Coin Company over all others and would do business with them over and over again. Top notch and easy to work with."  – Arron, OH
"Excellent company. I like that you do what you say in a timely manner. I would give this company a 5 star rating. I will tell all my friends with pleasure to work with Littleton Coin Co. Thank you"  – Constance, NH
Two Easy Ways to Get Started
---
1. Call us
Call us at (877) 857-7850 to discuss your holdings.
---
2. Fill out our simple online form
Fill out and submit the contact form. Be sure to include either photos, an inventory list or a brief description of your collection.
---
After we review your collection, we'll contact you to arrange an assessment of your holdings. Once that's completed, you'll receive an offer – usually within a few days!
Littleton Coin Company –
Contact Form
Looking to learn the value of your U.S. coins and become an informed seller?
Order your Personal Coin Appraisal Kit today!
Identify U.S. coins you own or have inherited.
Organize and estimate their value.
Gain confidence that you're receiving a fair offer once you're ready to sell.
A great value at just $29.95
If we buy your collection, Littleton Coin Company will reimburse the cost of this kit!