Welcome to Littleton Coin Company
David Sundman Welcome Letter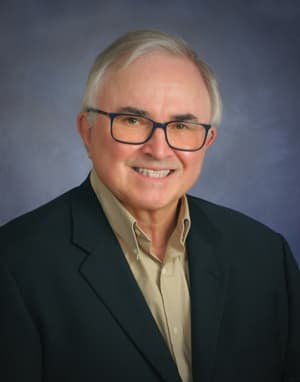 David M. Sundman,
LCC President
Dear Collector,
I'm David Sundman, president of Littleton Coin Company, and I'd like to personally welcome you to LittletonCoin.com! Whether you're new to collecting, or an experienced numismatist, you'll find our full-service, full-selection website a great way to enjoy this fascinating hobby at your convenience – 24 hours a day, 7 days a week!
You'll enjoy shopping one of the nation's largest coin and currency inventories – more than 33,000 items! From the newest issues from the U.S. and around the world, to ancient Greek and Roman coins, you'll find everything you need for your collection. Plus paper money, supplies, collector guides and more. You can even create and share your very own Wish List! And, as always, everything is RISK FREE, backed by Littleton's 45-Day Money Back Guarantee of Satisfaction.
Since my father, Maynard Sundman, founded this company in 1945, Littleton has made collecting fun and easy for thousands of collectors. We pledge to provide you with the most accurately graded coins and paper money, so you get the best overall value for your money. Our goal is to provide you with the largest selection of quality products, along with world-class customer service. We don't want to just meet your expectations. We want to exceed them, so you can enjoy the best possible collecting experience.
This is a great time to be a collector! The Presidential dollar series, which honored the U.S. presidents in order of service, were struck only in limited quantities for collectors from 2012 through the end of the series in 2016. America's popular National Park quarter series is continuing – don't miss out on these beautiful coinage tributes. Native American dollars feature new reverse designs each year. Official U.S. commemorative coins honor a fascinating variety of events, anniversaries, leaders and themes each year. Mints around the world are producing spectacular bullion and commemorative issues. And coins from legendary ancient civilizations continue to be unearthed. As a collector, you can hold these genuine pieces of history right in your hands!
Thank you for visiting our site. And if you're interested in stamps as well as coins, be sure to check out our sister company's website, MysticStamp.com (Mystic Stamp Company of Camden, New York).
Happy collecting!
Sincerely,



David M. Sundman,
President
P.S. Make sure you sign up for Littleton's email newsletter. We'll never share your information with anyone, and you'll get exclusive offers, special promotions, advance notice of new products, collector tips, news and more!