David Sundman Honored as One of Numismatics' Most Influential People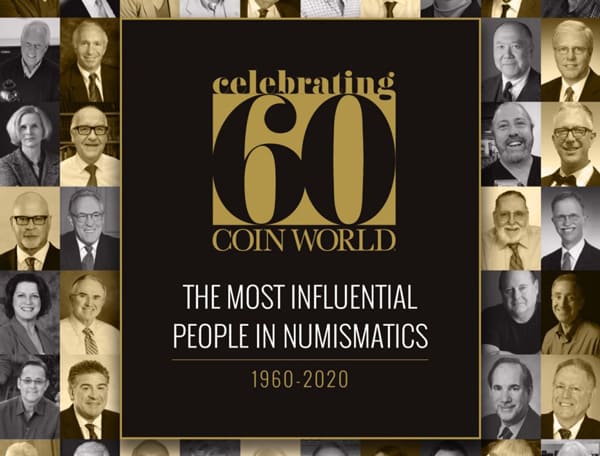 May 05, 2021 – Sydney, OH – David Sundman, Chairman of Littleton Coin Company, has been named one of numismatics' Most Influential People (1960-2020).
In a special 60th anniversary issue, Coin World magazine recently recognized individuals for their contributions to the numismatic hobby. Several hundred living men and women were considered, with just 96 selected for their significant impact on numismatics and enrichment of the hobby through positive innovation, expertise and dedication.
David Sundman is an avid collector and recognized expert in the numismatic community. The son of Littleton Coin Company founders Maynard and Fannie Sundman, he joined Littleton in 1972 and became president in 1982. Today, David is chairman of the employee-owned business.
David is a lifetime member of the American Numismatic Association and the recipient of numerous awards, including a 1997 ANA Exemplary Service Award, the 2001 Glenn Smedley Award, the 2003 Medal of Merit and the 2016 Harry J. Forman Dealer of the Year Award. He also co-authored the book 100 Greatest American Currency Notes with fellow honoree Q. David Bowers.
For the full story on David Sundman and Coin World's Most Influential People in Numismatics (1960-2020), see the full issue at: reader.coinworld.com/mostinfluential/ or visit CoinWorld.com.