Littleton Coin Company becomes an ESOP Employee-Owned Company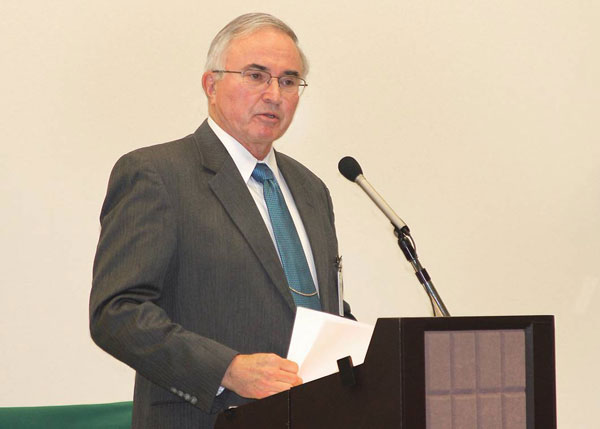 David Sundman announces formation of Littleton Coin Co. ESOP, January 3, 2017
January 3, 2017 – Littleton, NH – Littleton Coin Company, one of America's largest coin and currency dealers, today announced the formation of an Employee Stock Ownership Plan (ESOP). Owner David Sundman and his family have sold all of their stock in the company to the ESOP, making Littleton Coin a 100% employee-owned company effective January 1, 2017. Mr. Sundman will continue in his current role as President of the Company.
What is an ESOP?
An ESOP is a type of employee benefit plan most commonly used to transfer ownership of successful, privately owned companies as the owners approach retirement age. This supports job security for the existing workforce and a smooth continuation of the business, which might be jeopardized with a traditional buy-out by a third party. Employees do not make financial contributions in order to participate in the ESOP; instead, they build equity in the plan based on length of service. The National Center for Employee Ownership estimates there are nearly 7,000 ESOP companies in the U.S. employing over 14 million employees.
Rewarding a Hard-Working Team:
David Sundman said, "My family and I made this decision to position Littleton Coin for the future. This rewards our hard-working team members and promises to keep Littleton Coin a positive force in the Littleton area and the coin world for many years to come. The only change is the transfer of ownership to our employees. There are no changes operationally. We've got a great team, a very successful business, and we don't want to change that."
Littleton Coin Company Today
Littleton Coin Company employs over 300 people at its headquarters in Littleton, New Hampshire. Over the past 75 years, Littleton has grown from a 2-room office to one of the largest collectible coin and currency companies in the U.S. by bringing the fun of collecting to a wide audience through its catalogs, website (www.LittletonCoin.com), direct mail and collecting clubs. In 2016, the New Hampshire Better Business Bureau bestowed its Torch Award for Marketplace Ethics to Littleton Coin Company in recognition of its fair and honest business practices.
Employee dedication to Littleton Coin is clearly reflected by the average employee length of service of 10.8 years, which is over 2.5 times longer than the national average. Participation in an ESOP increases individual employee retirement savings, further enhancing Littleton Coin's reputation as the employer of choice in Northern New Hampshire.
Littleton Coin Company History
Maynard and Fannie Sundman, David's parents, founded Littleton Coin Company in 1945 after Maynard returned from active duty with the 5th Army in Italy and North Africa at the end of World War II. Maynard Sundman was a pioneer in the world of mail order marketing and introduced the little-known hobbies of stamp and coin collecting to millions of people. In 1985, David Sundman became the company's President, and he has continued to expand its customer base and product lines. David's life-long contributions to the field of numismatics were recognized earlier this year when he was named the American Numismatic Association's Dealer of the Year. Littleton's sister company, Mystic Stamp Company of Camden New York, headed by David's brother Don Sundman, also formed an ESOP and transferred ownership to its 150 employees in April, 2016.
Littleton Coin's Contributions to Littleton, Northern New Hampshire and Vermont
Littleton Coin Company actively supports the Littleton, Northern New Hampshire and Vermont communities where its employees live, through donations of both time and money to many worthy causes. Littleton employees have a paid day off every year in order to volunteer in support of a charitable initiative of their choice. Littleton Coin supports the American Red Cross, The Boys and Girls Club, Relay for Life, American Heart Association, roadside trash pick-ups, Newspapers in Education, and is actively involved in the Littleton Chamber of Commerce and Economic Development Projects.
Littleton Coin and the Sundman family annually award tens of thousands of dollars in educational scholarships to college-bound Littleton High School seniors, in addition to providing two generous scholarships for children of Littleton Coin employees.
Littleton Coin encourages people to enjoy the fascinating hobby of numismatics by providing free collector resources and supplies to coin clubs and local organizations. Littleton Coin also supports the efforts of the American Numismatic Society and the American Numismatic Association, which recognized Littleton Coin's efforts by presenting it with the 2014-2015 Dealer Booster Award.
On behalf of the Sundman family, David announced the formation of the ESOP and congratulated the 300+ new employee-owners in a surprise company-wide address on the first business day of the New Year. He expressed appreciation to his extended Littleton Coin family for their contributions, saying "becoming employee-owned ensures that Littleton Coin Company's future will be in the hands of a dedicated and talented team that has fostered its success and cares passionately about its future."
For more information about Littleton Coin Company visit LittletonCoin.com