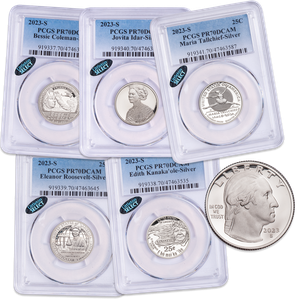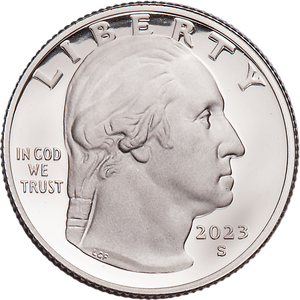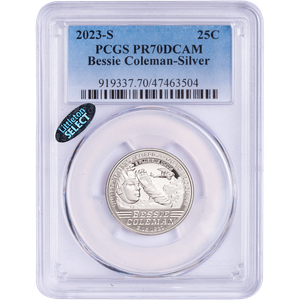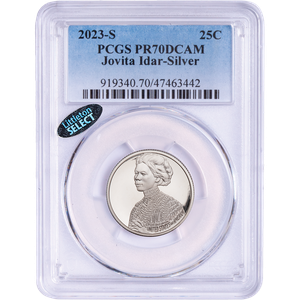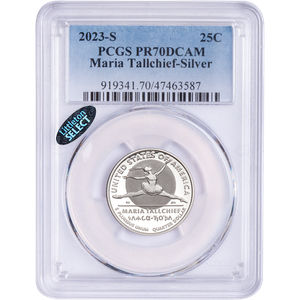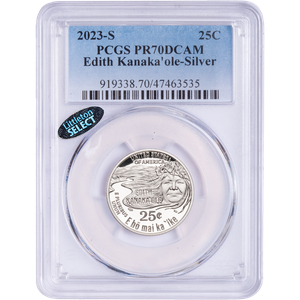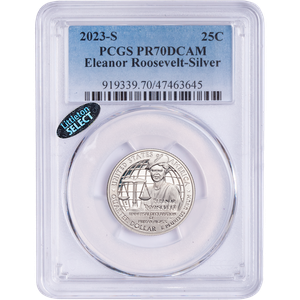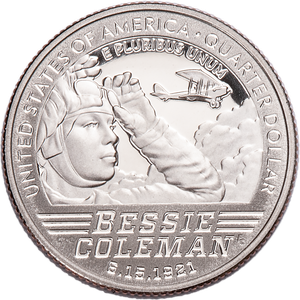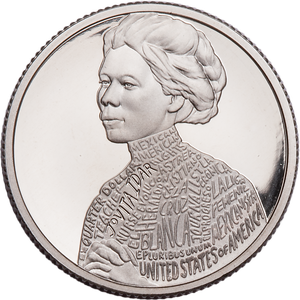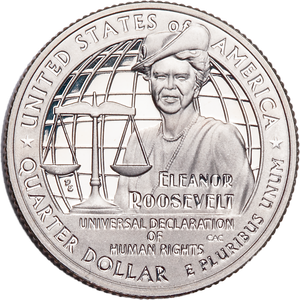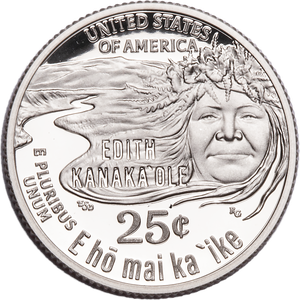 Enjoy the pinnacle of the minter's art with this stunning 5-coin Proof Set from the exciting U.S. Women Quarters Series!
Set holds all five second-year-of-issue quarter designs honoring trailblazing American Women
Each piece is a 99.9% pure silver Proof
Struck at the prestigious San Francisco Mint
Coins have earned the highest designation of Superb Gem Deep Cameo Proof 70, offering the ultimate presentation of the coins
Featuring deeply reflective mirrorlike surfaces and highly frosted designs
Coins are graded by our experts and certified by PCGS
This is your chance to own high-quality examples of all five 2023-S U.S. Women silver quarters that few people can own! Our supply is limited, so order quickly.