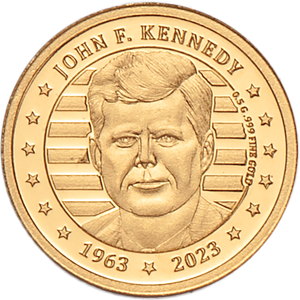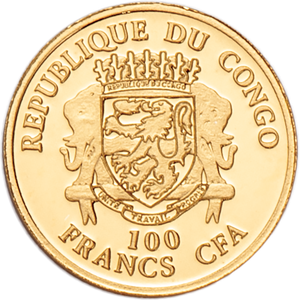 This year marks the 60th anniversary of John F. Kennedy's tragic assassination. Honor the beloved president with two coins struck in 99.9% silver or gold. The common reverse designs bear the likeness of JFK with the anniversary dates 1963-2023 and his name john f. kennedy separated by stars along the edge of the coin.
ó gram 99.9% Pure Gold – Proof coin issued as 200 Francs legal tender for the Democratic Republic of Congo
Honor America's 35th president with either or both of these beautiful tribute coins. Mintage on these coins is limited to 2,500 pieces each, don't miss your opportunity to add these historic pieces to your collection!