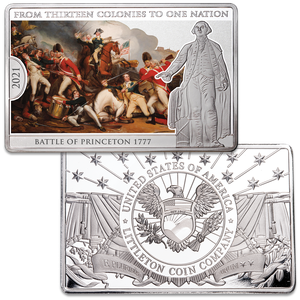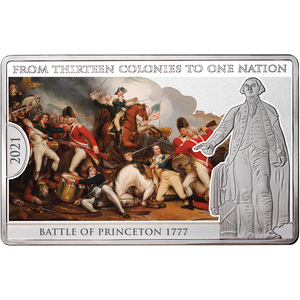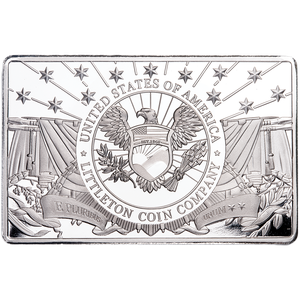 Save 30%!
---
Celebrate a pivotal event from the founding of America with this silver-plated copper bar!
Latest issue in Littleton's exclusive "13 Colonies to One Nation" series
2021 issue depicts the decisive American victory in the Battle of Princeton
Fought just days after the crossing of the Delaware River and the Battle of Trenton, this skirmish solidified the idea that American troops could be victorious against Britain
Each piece is crafted from 100 grams of copper that's layered in 99.9% precious silver
Front shows a critical moment from the Battle of Princeton in full color, with an engraved image of George Washington at right
Back shows Littleton's exclusive eagle and shield design
Honor America's journey to freedom with this dynamic silver-plated bar!