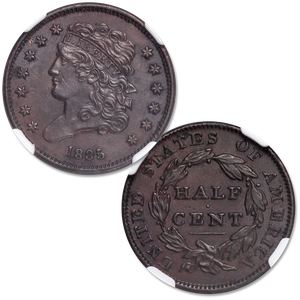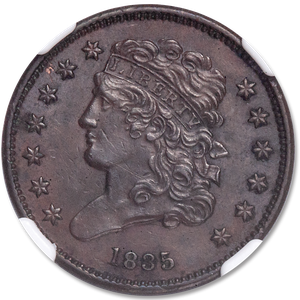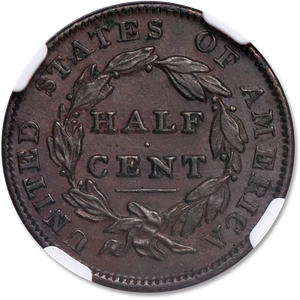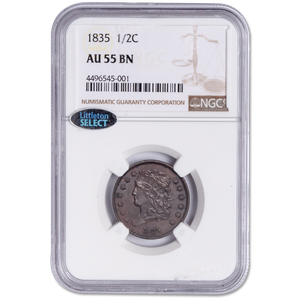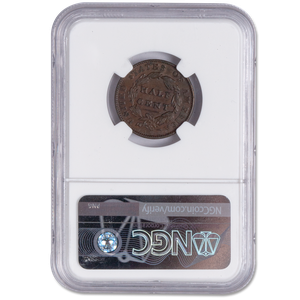 This scarce Classic Head half cent is from the last year the series was struck for circulation!
Obsolete copper classic
Only 398,000 minted
Slight wear and full details after 188 years
Nearly the size of a U.S. quarter (23 mm)
Photos show actual coin you will receive
The lowest face value U.S. coins, today all half cents are considered scarce. So don't wait to add this one to your collection – order now before it's gone!